holiday house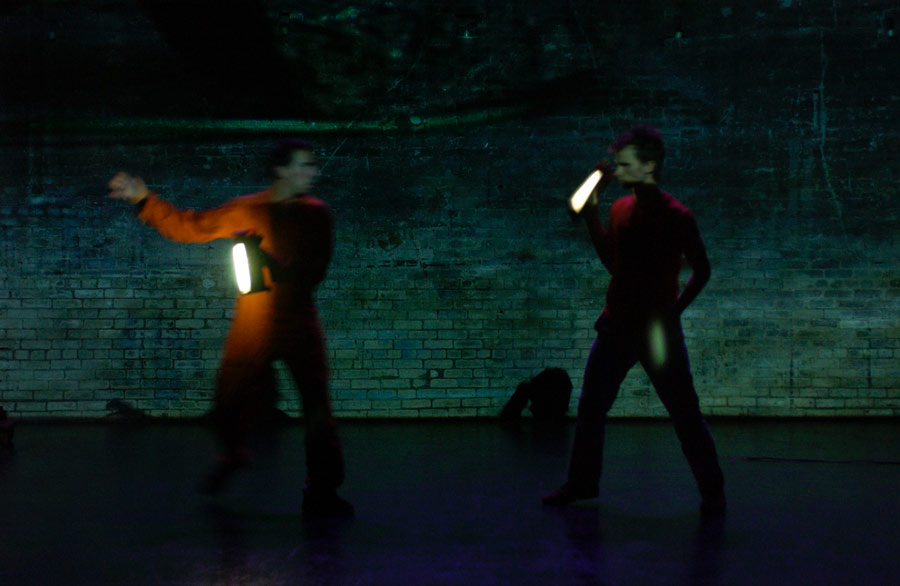 dance ensemble piece with the body cartography
participants: Bryce Beverlin II, Karen Sherman, Kristin Van Loon, Morgan Thorson, Olive Bieringa, Otto Ramstad, Elliott Durko Lynch, Tim Glenn
performance : july 28 - july 30 2006
southern theatre in minneapolis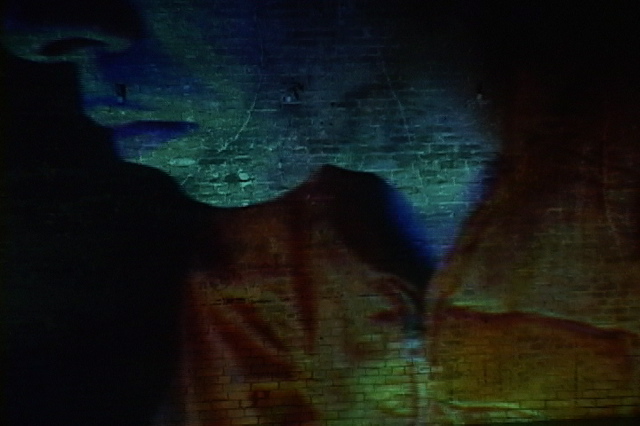 Hoilday House is a culminating work from the Moving Image: Minnesota series at the Southern Theater in Minneapolis. This live work which includes video stems from a video work of the same name.
"the show transcended a rational place and became an experience where we were completely watching as excited children." -Chris Schilichting
Winner of the People's Choice Award at the 2006 Minnesota Sage dance awards!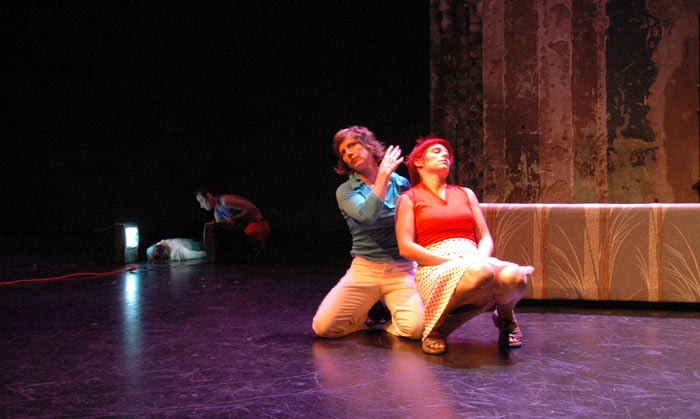 For this work, Otto Ramstad and Olive Bieringa have crafted choreography that is neither fully set nor fully improvised. Working from their long history of dance on camera, the artists transpose the distinct languages of video and movement into one: the space and time available on film distilled into the perfection of the live moment. The company works with artists featured in past site-specific video works; the collective body memory of these locales is pivotal to the new material of Holiday House. Crucial dynamics such as cause and effect, the physical energy of unison and individual vocabulary, and the performer's relationship to audience all serve to help navigate the tension between the comfort of the past and the excitement of the unknown.