tuesday night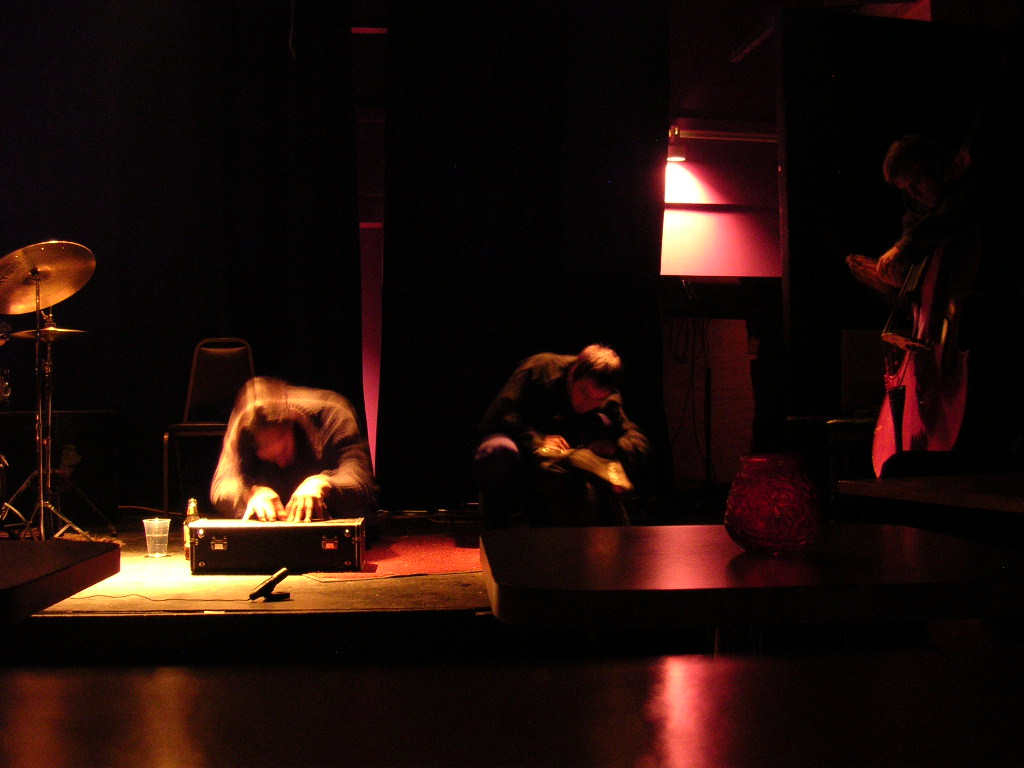 weekly music series for free improvisation and experimentation from 2003 - 2007
every tuesday night at acadia cafe at franklin & nicollet in minneapolis
Free improvisational music. Unrehearsed sonic conversations with instruments ranging from traditional [ie cello] to electronic [ie laptop or circuit bent toys] to found objects [ie car rims or cigarboxes]. Each week we present a mix of ensembles and solo performers to explore the medium of sound through experimentation and improvisation. If you haven't experienced it yet, it is well worth your three dollars. Come check it out!
contact : improvised.experimental.music.tc [at] gmail.com
to join the weekly mailing list for show announcements
send us a link to listen to your music for possible gig
questions about the series, interview opportunities, etc.
listen to nathan phillips and bryce beverlin II on KFAI radio on december 6 2006 "international jazz conspiracy" show
stream | download
view list of performances since 2005 [the series has been going since 2003, but records are spotty before 2005]